On Friday, 17th March 2023, Kryptoria, a leading GameFi project, is undergoing a rebrand. With an all-new and space-leading site at kryptoria.io, the rebrand encompasses not only a complete visual update but a continuation of Kryptoria's commitment to world-class user experience.

The rebrand signals a significant strategic repositioning of the project as the genesis creation of Heatstroke Entertainment, Kryptoria's parent company. Expanding rapidly across sectors from gaming to music and art, Heatstroke's incorporation enables a broadening of both Kryptoria's roadmap and the team's ambitions in Web3. Using all that the team has built over the past 6 months as a launchpad, the unveiling of Heatstroke Entertainment is a true signal of intent as the team and community execute deals with numerous global entities, deals accompanied by significant investment and expansion.
Having built with huge success in Web2 and now Web3, founders Will Askew and Thomas McAlpine are enthused by the possibilities of this repositioning. In their words:
"Our rebrand is part of a broader strategic repositioning of Kryptoria as the genesis product of Heatstroke Entertainment, our creative studio. The restructuring allows us to complete partnership agreements with world-renowned players and the ability to operate across sectors ranging from tech to entertainment, art and beyond. Everything that's been built in the last few months has given us the perfect foundation. The possibilities from here are endless."
A new standard of building in Web3
Kryptoria has been on an exciting journey since launching just six months ago in August 2022, with pre-seed funding from VC and angel investors. The project has set a new standard for roadmap ambition and execution in Web3, with the team building nonstop through the bear market. Where many others slowed or paused activity, the Kryptoria team has hit every target in their roadmap. A far more ambitious and scalable project than most, Kryptoria has thus far been defined by a long-term commitment to building, and the application of Web2 professionalism to Web3 opportunities.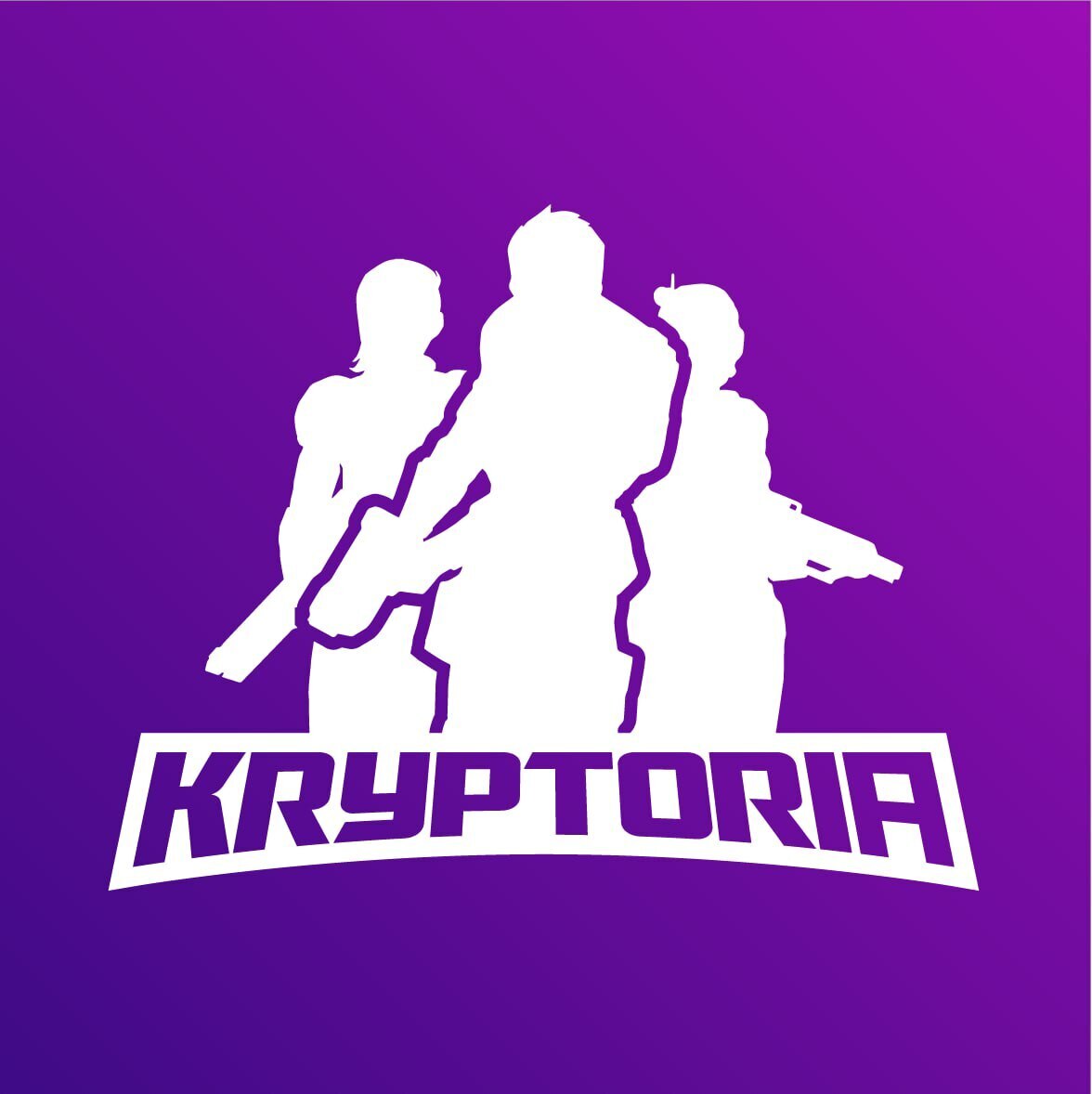 In just 6 months, Kryptoria has (amongst other things):
Released Beta of the fastest-growing blockchain-powered strategy game With a fully-explorable Unity world and ownership of all in-game assets denoted by dynamic NFTs, it has seen amazing engagement - over 120,000 battles in under 2 months since launch.
Created a sophisticated commercial ecosystem connecting brands, business and Web3 communities With value flowing between game and platform via Ellerium, the project's upcoming ERC-20 token, Kryptoria has closed deals with multimillion-dollar Web2 brands, OG NFT projects, and celebrated artists.
Formed a Web3 community like no otherEngaged and evangelical, the Kryptoria community builds hand-in-hand with the team and is always rewarded for doing so. With a large and significant following, theirs is a much-heeded voice across the Web3 space.
Crafted and decentralised a new universe of IP
Inspired by sci-fi greats like Star Wars, Halo and more, the story of Kryptoria stretches through time and across worlds. From the shores of the Broken Sea to the gleaming towers of Exodus, the team and community continue to tell this tale, together.
This is just the beginning of the journey
Doing the above and more has established the team's reputation for innovation across the space. It has reinforced their brand as one founded on transparency and professionalism. The team, through the newly-incorporated parent entity, Heatstroke Entertainment, is now turning their sights to the creation of projects across gaming, film, art and entertainment. Allowing for legally distinct ownership of future creations, Heatstroke has attracted significant investment on a value proposition far wider than the original roadmap of Kryptoria. Artists, businesses and creative entities alike are utilising Heatstroke to tap into the commercial possibilities of the blockchain. By 2030, the Web3 market is estimated to reach USD 81.5bn, with the wider metaverse to add USD 5tn in value to existing industries. Heatstroke is the ideal vehicle to tap into this ongoing value creation. By helping others access Web3, it contributes to the accelerating network effect of the blockchain.
Enabled by the backing of numerous global entities, Heatstroke Entertainment will not only supercharge Kryptoria, but have the facilities to bring new and partner IP to life. With Kryptoria's Beta game currently live and being iterated, this next phase will begin in earnest with the release of the full game, Kryptoria: Beyond the Portal.
This rebrand signifies the expansion and evolution of the team behind Kryptoria, with access to new funding, AAA IP and global resources. Heatstroke Entertainment will be a significant force behind the next generation of Web3 gaming projects, as well as the one responsible for bringing many beloved creative universes from Web2 into Web3.
In the coming days
With the new site launching, the near-term roadmap for the newly-rebranded Kryptoria offers plenty of opportunities to join the journey.
On March 29th, the Alpha Hero mint will commence at kryptoria.io. The 3D, customisable avatars of Kryptoria: Beyond the Portal, as well as all future Heatstroke creations, they raise the bar for NFT innovation. Fully dynamic and interoperable (powered by LayerZero Labs), they will be the holders' digital representations across worlds.
LinkTree: https://linktr.ee/kryptoriaWebsite: https://kryptoria.io/Twitter: https://twitter.com/kryptoriaDiscord: https://discord.com/invite/kryptoriaWhitePaper: https://docs.kryptoria.io/Medium: https://medium.com/@KryptoriaYouTube: https://www.youtube.com/@kryptoria_official
Disclaimer : There is no offer to sell, no solicitation of an offer to buy, and no recommendation of any security or any other product or service in this article. This is not investment advice. Please do your own research.
Contact details
Contact Name : Alex Tan
Contact Email : alex@kryptoria.io
Location : London, United Kingdom
Company name : Kryptoria
Original Source of the original story >> Kryptoria Unveils Rebrand Ahead of Investment Influx And Ambitious Commercial Expansion