BUZZ Coffee, Port Macquarie's coffee suppliers are pleased to share that they have launched a new strong blend coffee. The small-batch roasted coffee beans are now delivered to the doorstep of cafes and customers across Australia. With same-day dispatch on all weekdays, new customers can also avail of 10% off on their first orders. BUZZ Coffee is known for its fresh premium coffee beans and tasty teas. They have an average of 4.3 ratings on Trust pilot for their impeccable products and services.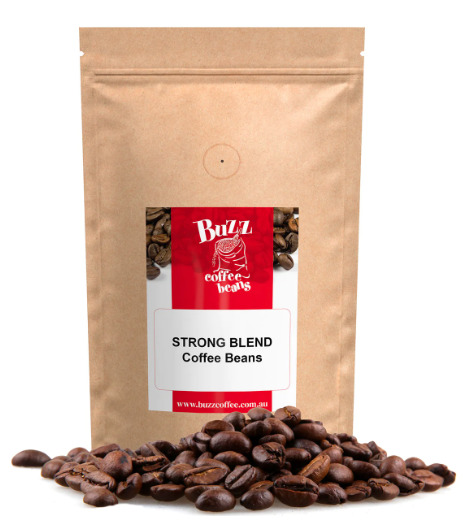 BUZZ Coffee - Strong Blend Coffee
For many, coffee is not just an early morning beverage. It is an emotion. If their coffee isn't good their day isn't right. Such is the sentiment with coffee and who is to blame the wonderful aroma that charges up the mind and invigorates the senses in a second. The Strong Blend was specially developed by BUZZ coffee beans sourced directly from coffee plantations in Colombia, Ethiopia, India, and Costa Rica. This unique blend captures four distinct flavors from four different regions worldwide.
Most coffee lovers like their beverages to taste the same all the time. But it seldom happens and primarily because of the brew. So, for those who are looking for that big flavor in their coffee, who always ask for a double shot when they order a coffee, or who like a little extra coffee at home to get charged up, this strong coffee by BUZZ Coffee is the answer. This formula was developed for people who wish to have a consistent strong flavor in their cups every time they sip their coffee.
The BUZZ Strong Blend coffee can be enjoyed as an espresso and with milk. This versatile blend can be consumed directly from the plunger or a Hario Pour Over. BUZZ Coffee is now selling the entire range of specialty blends and single-origin coffee on its web store. The grind can be customized to fit a drip filter, espresso, stove top, Aeropress, Plunger, French press, or whole beans. Keep the beans as fresh as possible with the 250gms pouch, or take home the sizeable 1Kg pouch never to stop the coffee from brewing. The brand also offers fantastic tea flavors, including chai latte, chamomile, English breakfast tea, lemongrass ginger, China Sencha tea, Earl Grey tea, and Irish breakfast tea.
To learn more visit https://BUZZcoffee.com.au/products/BUZZ-strong-blend
About BUZZ Coffee
BUZZ Coffee is an Australian owned family business located in Port Macquarie. BUZZ Coffee opened its first cafe in September 2003. The cafe offered wholesale coffee and tea and it went on to spread its wings with multiple cafes offering world class beverages made using the finest ingredients. BUZZ Coffee is now focusing on their single cafe, a wholesale division catering to the needs of hundreds of cafe shops across the continent. Apart from coffee and tea supply, BUZZ Coffee also provides cafe development & support, staff training and social media.
Media Contact
BUZZ Coffee
URL: https://BUZZcoffee.com.au/
Email: harry@BUZZcoffee.com.au
Phone: 0412825882
newsroom: news.38digitalmarket.com
Original Source of the original story >> BUZZ Coffee, Port Macquarie's Coffee Suppliers Launches New Strong Blend Coffee