One of the challenges for those using IBC Tote Mixers by Even Mix has been assembling the mixer into a tote mixer. According to the company, Even Mix has put in a great deal of effort to design it so that assembling the IBC cap mixer is easy. Even Mix's latest blog post, "How to Assemble IBC Cap Mixer", details the steps needed, and for the most part, it takes just a few minutes.
The steps start with inserting the mixing shaft into the IBC cap, then inserting the mixing shaft into the output of the drive, attaching the IBC cap to the drive, then insert the mixer into the IBC, and finally unfastening the cap and pulling out the IBC. The entire step-by-step process is documented in a video on the company's website.
Even Mix - IBC Cap Mixer
People who want to learn how to assemble the IBC cap mixer can visit https://evenmix.com/how-to-assemble-even-mix-for-ibc-cap-mixer.
The Even Mix™ IBC Tote Mixer's unique design is meant to help distribute materials uniformly throughout. The design allows for foldable and bendable blades to be inserted into a traditional 6" aperture, which is one of the many reasons the resulting content is so well distributed. However, the beauty, according to many experts, is how the drum mixer is easily interchangeable with the IBC mixer. The transformation is made possible with the foldable blade, which enters via the bunghole, also measuring 6". When unfolded, the blades are 16 inches, making them considerably larger than what is available with most traditional drum mixers.
Buyers can choose the right blade option for their use. However, regardless of the product chosen, the IBC tote mixer is lightweight and durable. The Stainless Steel 316 is battle-hardened, ensuring it can be used for the harshest applications.
"We've received many questions about how to assemble the IBC cap mixer, which is why we decided to make a detailed post about it. However, those who still have questions are free to contact us for further support." Said a representative for Even Mix.
About Even MixTM
Even MixTM is best known for using the latest technology and aerospace engineering design to build pump technology and state-of-the-art variable pitch blades, bring true mixing technology to the market. The low weight, advanced mixing technology, and ease of use make the mixers a favorite in many industries worldwide.
###
Media Contact
Even Mix
13676 Station Road. Columbia Station, OH 44028
Phone: (440)236-6677
Email: info@evenmix.com
Website: https://evenmix.com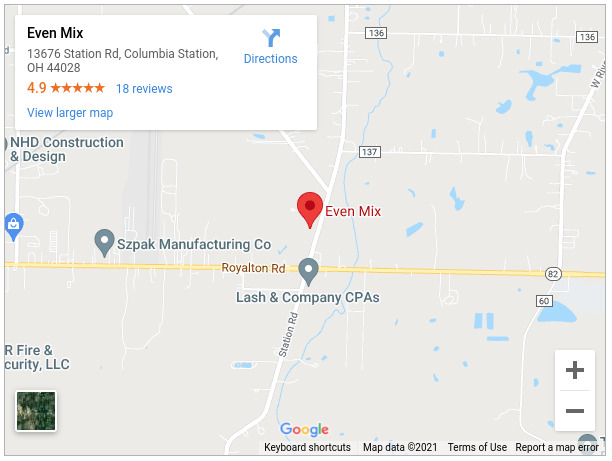 newsroom: news.38digitalmarket.com
Original Source of the original story >> Even Mix Publishes Article and Accompanying Video on How to Assemble IBC Cap Mixer