Bronx Motor Vehicle Accident Attorney Glenn A. Herman explains- In some traffic accidents, a party other than the driver or drivers involved may be held responsible for damages. One such case is when road hazards cause an accident. Who is liable for these accidents can depend on a number of factors, including who created the hazard and whether or not the driver took reasonable steps to avoid it. In this article, personal injury attorneys Glenn and Robin Herman discuss causes and liability in traffic accident personal injury cases involving road hazards.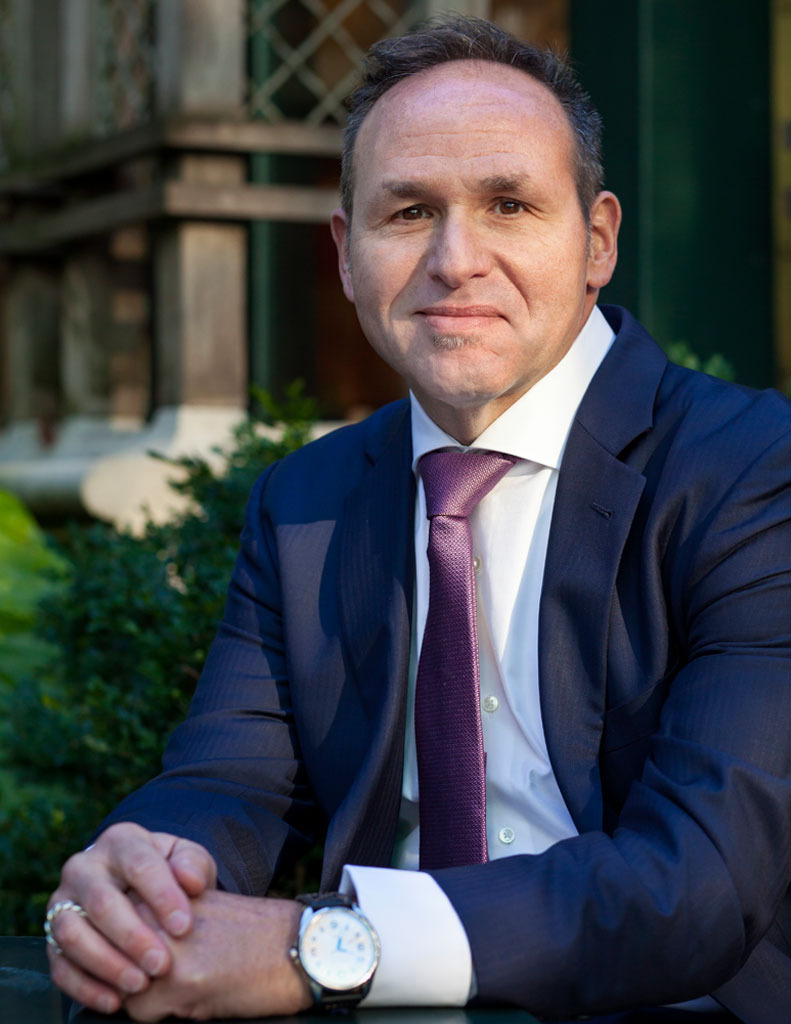 Contact Me NYC Injury Lawyer Glenn Herman
What Road Hazards Commonly Cause Accidents?
There are many different types of road hazards that commonly cause accidents. Some of these include:
Potholes: Potholes are a very common type of road hazard, especially in areas where the weather gets cold and the ground freezes. When water seeps into cracks in the pavement and then freezes, it expands and creates a pothole. Potholes can be very deep and cause serious damage to a vehicle, especially if the driver is going fast.
Debris: Debris on the road is another common type of hazard. This can include anything from branches and rocks to glass and metal. This can also include cargo or equipment that has fallen off of vehicles, or fallen trees and tree limbs. Debris can cause a flat tire, damage to the car's exterior, or even an accident if the driver swerves to avoid it and hits another vehicle.
Animal crossings: Animals crossing the road can also be a hazard, especially at night. A collision with a live animal can hurt or kill both the animal and the occupants of the vehicle, and hitting an animal carcass on the road can also cause an accident.
Poor weather conditions: Poor weather conditions such as rain, ice, or snow can also make the roads more hazardous. These conditions can cause hydroplaning, decreased visibility, and make it more difficult to stop or turn.
Road Hazard Accidents Can Cause Serious Injuries
The injuries that occur in an accident caused by a road hazard will vary depending on factors such as the size and placement of the hazard, the speed of the vehicles involved, and the aftermath of the initial impact (such as a secondary collision with a tree or another vehicle). Common injuries resulting from road hazard accidents include:
Whiplash
Spinal injuries, including damage to the spinal cord and discs
Traumatic brain injuries, including concussions
Broken and fractured bones
Abrasions and lacerations of the skin
Burns of varying degrees of severity
Internal bleeding and organ damage
Fatalities
Who is At Fault for Road Hazard Traffic Accidents?
Determining liability and accidents involving road hazards is often more complicated than in other kinds of traffic accidents. In some cases, there may not be an at-fault party.
Property owners and landlords may be held liable if they were aware of the road hazard and did not take reasonable steps to fix it or warn people about it promptly. This may be the case if snow, ice, or debris collects on a property and someone who was permitted to be on that property was injured as a result.
Similarly, entities responsible for maintaining public roads and areas (such as city, county, or state government agencies) may be held liable if they fail to move hazards or provide adequate warnings in a timely manner.
Construction contractors and engineers may also be at fault if they created the hazard or were aware of it and did not take reasonable steps to mitigate it. For example, if a contractor leaves debris in the road after completing work on a construction project, they may be held liable if someone is injured as a result. This may also be the case if a contractor or engineer is responsible for faulty designs that cause injuries.
Road materials/equipment manufacturing companies may be held liable for similar reasons if it is found that faulty materials or equipment caused or contributed to an accident.
Vehicle owners and operators can be held liable if debris or pieces of equipment fall off their vehicles and into the road, or fly directly into oncoming traffic.
Road Hazard Traffic Accident Injury Compensation
The liable parties in these cases are often large agencies and corporations with robust legal teams who will fight to minimize their payout. Due to the complicated nature of personal injury claims and lawsuits involving road hazards, it is essential to consult an experienced personal injury attorney to discuss the options available for your case.
About Bronx Motor Vehicle Accident Attorney Glenn A. Herman
Our Bronx Motor Vehicle Accident Attorney Glenn A. Herman takes the time to learn every aspect of your case during our initial meeting in order to properly evaluate the full extent of the damages you or a loved one have suffered. We have been representing seriously injured New Yorkers for over 30 years. Born, raised, and living in the City, we know that when you have been injured in this town, you need an attorney to protect your rights and explain the law to you in a way you can understand.
For a no-charge consultation today to discuss the details of your injury event click here.
We represent clients in all five boroughs of New York (NY): Manhattan, Staten Island, Queens, Brooklyn, and the Bronx, along with Suffolk County & Nassau County on Long Island, Westchester County, Rockland County, and throughout the entire state of New York.
Media Contact
R. William
For Driving Directions To Our Law Firm In the Bronx By Appointment Only Click Here:
Original Source of the original story >> Bronx Motor Vehicle Accident Attorney Glenn A. Herman Explains Who is Liable For Car Accidents Caused By Road Hazards?
This content is published on behalf of the above source. Please contact them directly for any concern related to the above.
This press release may contain forward-looking statements. Forward-looking statements describe future expectations, plans, results, or strategies (including product offerings, regulatory plans and business plans) and may change without notice. You are cautioned that such statements are subject to a multitude of risks and uncertainties that could cause future circumstances, events, or results to differ materially from those projected in the forward-looking statements, including the risks that actual results may differ materially from those projected in the forward-looking statements.