Let's imagine that you have the unfortunate experience of a loss, incident or accident during which your insured aircraft sustained physical damage. Whether it results in a "total loss" or a "partial loss," it is commonplace that after the adjustment and settlement of the physical damage insurance claim, the aviation insurance provider's claim handler prepares to tender its payment of the physical damage loss to the policyholder (the "named insured") and any additional loss payee(s) endorsed under the aviation insurance policy, unless otherwise directed.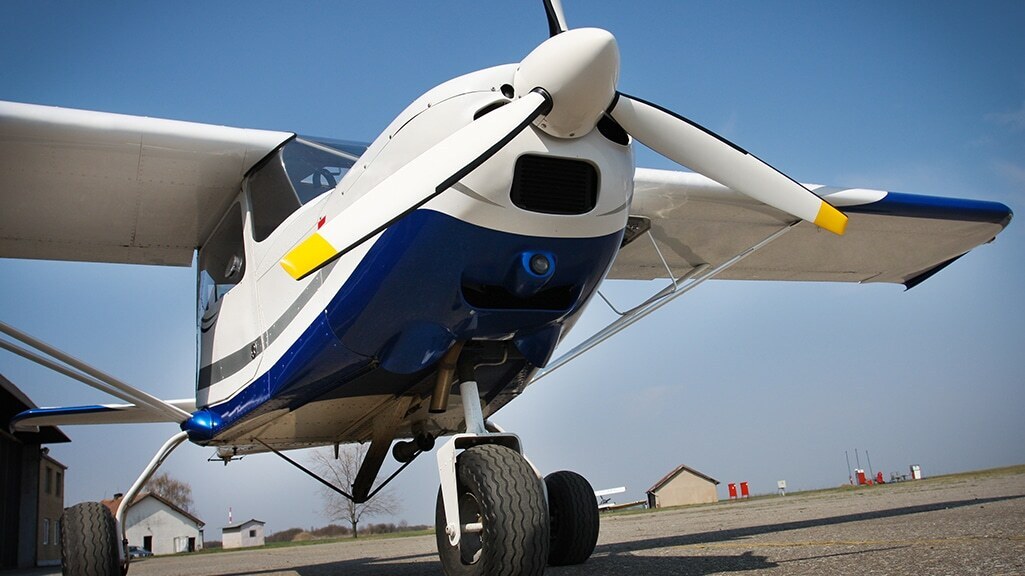 As part of the claim payment preparation process, the claim handler will also likely review the aircraft's ownership status via an internet query of the Federal Aviation Administration ("FAA") Aircraft Registry. A title search may also be ordered, particularly in the case of a "total loss."
These steps are taken so the aviation insurance provider can ensure that the named insured has an insurable interest in the insured aircraft and make certain that all parties with a financial interest in the aircraft are accounted for in the loss payment. According to the International Risk Management Institute, Inc. ("IRMI"), insurable interest means "an interest by the insured person in the value of the subject of insurance, including any legal or financial relationship."
One example of language found in an aviation insurance policy's DECLARATIONS includes, for example:
Item 5. OWNERSHIP AND ENCUMBRANCES. The Named Insured is, and shall remain, the sole and unconditional owner of the aircraft described in Item 4, unless otherwise indicated herein.
"Otherwise indicated herein" typically refers to an endorsement to the policy, such as those for "Physical Damage Additional Interest" or "Owner/Lessor."
Loss Payments and Ownership Determination
With some frequency, aviation insurance claim handlers encounter ownership scenarios that create challenges for loss payments, such as:
The named insured is an individual, but the FAA Registry lists a corporation as the owner of the aircraft, or vice versa.
The named insured and the registered owner are not the same because the aircraft was recently sold to the named insured.
Another party's financial interest in the aircraft is shown in the title search report, unbeknownst to the current owner . Typically, this is due to a lien not having been properly released by a financial institution, and often this involves a previous owner of the aircraft.
In each of these cases, having documentation at hand is crucial to progressing payment of the claim.
Best Practices for Proving Aircraft Ownership
Documentation of ownership should start as early as with the purchase of the aircraft. Order a title search prior to acquiring an aircraft to see if there are any blemishes that may come to light in a claim scenario or for a future sale of the aircraft. If you have owned the aircraft for a while already, perhaps now would be a good time to contact a title search company to order and review a title search, in order to be certain that things are as you believe them to be.
Keep copies of financial records pertaining to the purchase or sale of an aircraft. Copies of completed Aircraft Bills of Sale, Applications for Aircraft Registration, correspondence to the FAA's Aircraft Registration Branch, lien releases from financial institutions, and corporate documents can also be helpful.
If possible, maintain contact information for previous owners of the aircraft. If a party besides the named insured has a financial interest in the insured aircraft, make sure that the aviation insurance broker is aware, so that the insurance policy can be appropriately endorsed. Similarly, when a lien is satisfied, make certain that the lienholder provides the correct type of lien release to the FAA and that your aviation insurance broker is made aware of the change so that your policy can be updated accordingly.
As with your flight operations, research and planning ahead can ensure that clarity of the aircraft's ownership status leads to clear skies for the payment of your claim.
About Global Aerospace Global Aerospace is a leading provider of aircraft insurance and risk management solutions for the aviation and aerospace industries. Our over 95 years of aviation insurance experience enable us to develop customized insurance programs structured around the needs of our clients. Recognized for our industry leading customer service, we serve as a trusted partner to a diverse range of aviation businesses and their insurance producers. https://www.global-aero.com/
Global Aerospace Media Contact Suzanne Keneally
Vice President, Group Head of Communications
+1 973-490-8588
Original Source of the original story >> Global Aerospace Provides Valuable Information on Best Practices for Loss Payments and Ownership Determination
This content is published on behalf of the above source. Please contact them directly for any concern related to the above.
This press release may contain forward-looking statements. Forward-looking statements describe future expectations, plans, results, or strategies (including product offerings, regulatory plans and business plans) and may change without notice. You are cautioned that such statements are subject to a multitude of risks and uncertainties that could cause future circumstances, events, or results to differ materially from those projected in the forward-looking statements, including the risks that actual results may differ materially from those projected in the forward-looking statements.